Heads up friendster folks... Ever since I started blogging I seldom check my friendster anymore... But say what's the good news to our friendsters who maintain their blogs their? Yes, Friendster Blogs went into total overhaul and got into some newly spankin' blog juices...
Now blogging is much easier, more flexible and more classy... Thanks to WordPress powering it!
Here's a preview of my own juiced-up friendster blog...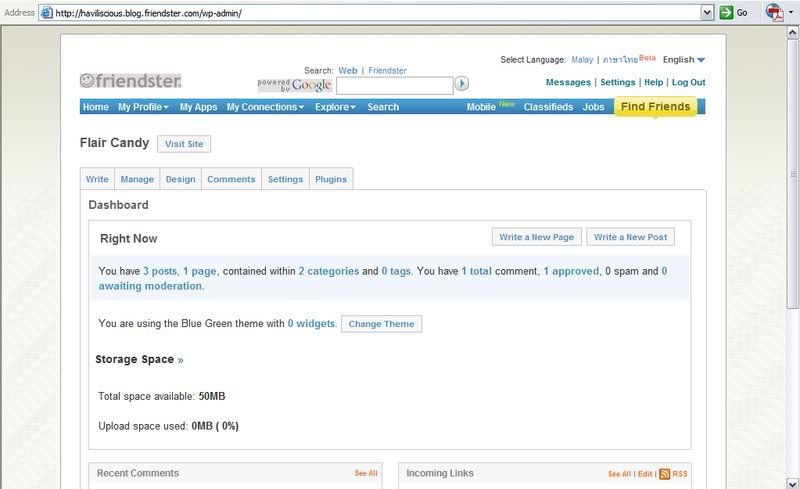 Nice isn't it?
forever and ever,
Flair Candy
[ad#nuffnang][ad#adsense]